---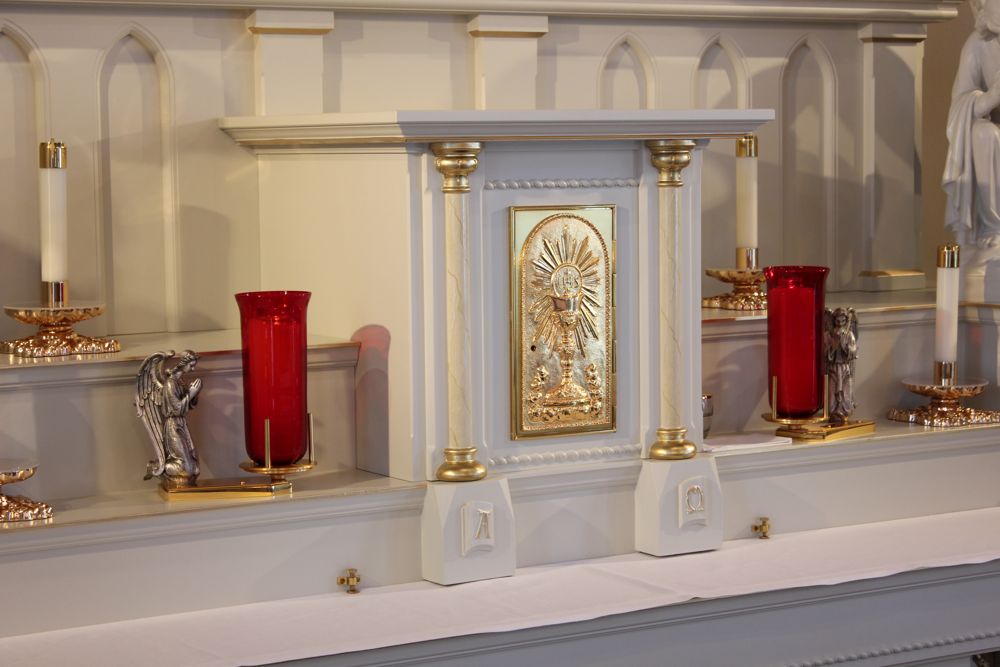 What are Sanctuary Appointments?
Sanctuary Appointment is the trade name given all of the non-furniture religious objects found inside a church or religious facility. During new design or renovations, Heritage Restoration offers various appointments to give our customers a complete one-stop offering for their religious projects. Due to the diversity of our potential offerings, Heritage keeps its on-premise stocks limited to strictly the essentials. We treat these appointments as custom to each project and prefer to locate unique pieces which fit your specific needs.
Metalware-Vessel:
With suppliers both domestic and international, Heritage Restoration has access to countless chalices, ciboria, monstrances, and other vessels. Similar to our metalware restoration service, our company works with both the simple-pattern pieces as well as the highly-ornate Gothic/Baroque vessels. Two-toned vessels are also available. If you are unsure what options exist in your budget, please feel free to contact us for quote information.
Candlesticks/Lamps:
Whether you are looking for gold, silver, brass, or wood, Heritage Restoration has your candlestick and sanctuary lamp needs covered. We offer a variety of processional and altar candlesticks which can accept oil or wax candles. Areas of variation include size, weight, material, style, and socket size. Heritage also stocks high-quality brass followers available for sizes ranging from small procession candles to full size Easter candles.
Lighting:
Heritage first performs lighting tests to determine the area's current light level. With this information recorded, we take into account light-impacting metrics such as the space's layout, material surfaces, and external light sources. Based on all the available lighting information, Heritage can generate a lighting proposal with suggestions for fixtures, bulbs, and positioning. Dealing with only the most respected brand names, Heritage passes along all manufacturer's warranties so you can enjoy your lighting improvements with peace of mind.
Other Items:
Do you have other needs? Heritage Restoration has a wealth of experience and access to numerous materials/vendors. Let us know about your project at This email address is being protected from spambots. You need JavaScript enabled to view it. or give us a call at (309)-637-5404.