---
For Commercial, Residential and Historic Projects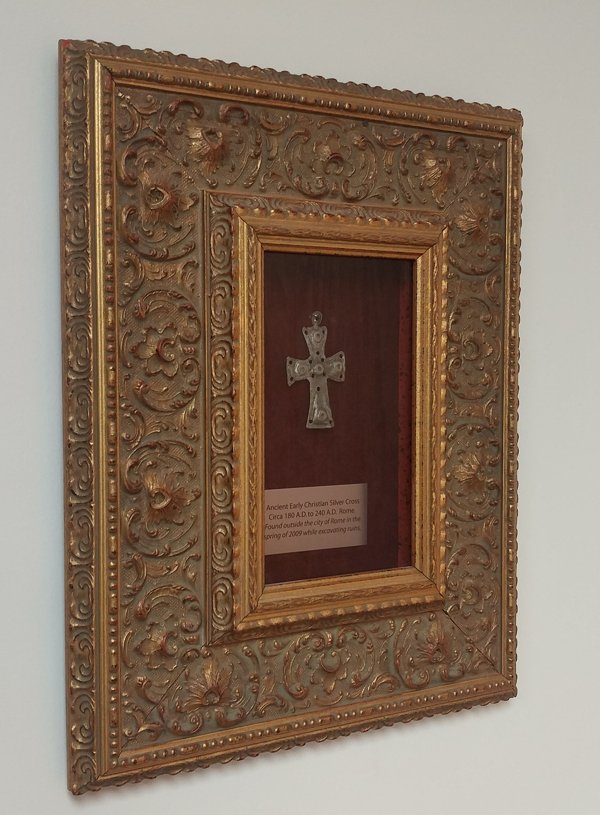 Heritage Restoration and Design, distributes and manufactures fine quality image frames and provides framing services. Our frame materials are made of fine grain woods, composite overlays, metals and polymer materials. We supply or produce a wide variety of styles, sizes and colors. You will be sure to find the right frame to fit your needs.
Custom Frames
Specialized produced by Heritage are typically made of wood in multiple parts. Custom finishes are applied by our staff. These frames can be shipped fully assembled with a hanging device. We also take finished frames from several suppliers as well as our own custom profiles, and combine them in multiple layers to create a larger, more detailed frame. This is very popular when framing museum or heirloom quality subject matters. Call us for more information.
Frame Boxes and Exhibit Cases
Paintings and sketches are not the only items that we create frames for. Other objects that have the capability to be framed range from medals, awards, coins, religious elements, and multi-item displays, to large objects such as furniture, bicycles, and statuary. Heritage Restoration designs custom wall hanging shadow boxes and exhibit cases of all sizes and configurations. We manufacture air sealed units for historic preservation. If requested, clear visibility panels can be made bullet proof. Internal lighting units can be installed into the display cases. Our wood framework is designed to blend with the surrounding environment with detailed carvings, ornaments, and finishes.
Heritage Restoration also provides services to repair and restore damaged frames.
Contact us for more information.
Frames