---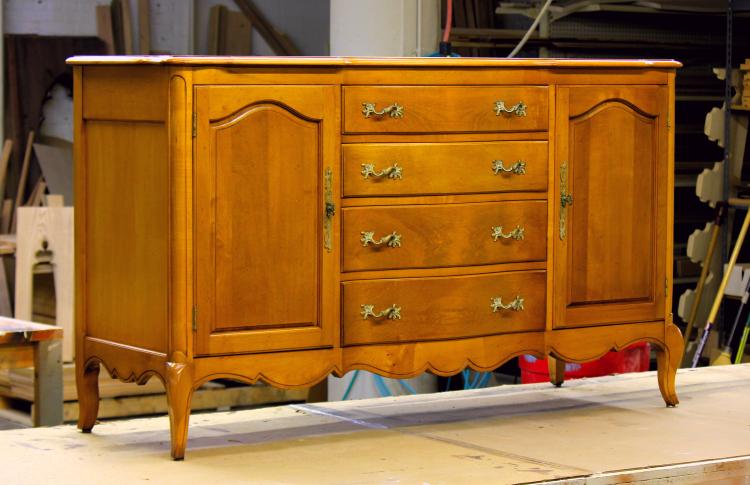 For Commercial, Residential and Historic Projects
Heritage Restoration and Design, established in 1820, designs and manufactures fine quality custom furniture and casework for most environments. We utilize modern materials and laminates, as well as solid woods and composites. Most of our projects are custom in nature due to the unique requests of the architects, contractors, and owners. We offer a full service finishing service that provides the finest modified oil stains, followed by vinyl sealers and multiple industrial production clear coats in satin, semi gloss and full gloss.
Wood Furniture
China Cabinets
Hat Racks
Head/Foot Boards
Shelving Units
Glass Tops
End and Coffee Tables
Storage Furniture
Conference Tables
Office Desks
Marquetry Tables
Chairs and Stools
Hall Tables
Gun Cases
Hidden Components
Secretary Desks
Marble Top Furniture
Casework
Wood Suspended Coffer Ceiling System
Doors, Doorways and Entrance Systems
Wood Window Frames
Audio Video Cabinets
Pop Up Screen Cabinets
Educational Furniture
Kitchen Plate Rails
Wainscoting
Suppliers and Distributors
Heritage Restoration and Design, Inc., imports and distributes many furniture products for homes, restaurants, bars, cafes, corporate dining areas, break rooms, garden patios, schools, offices and many other applications. Call us for more information about these services.
Installation
As with all of our products, Heritage's staff members can deliver and install these items on site. If in a given situation it is preferable that the general contractor perform the installation, Heritage Restoration and Design will make available any drawings or communication necessary to facilitate contractor installation.
Delivery, Storage, and Pickup
The individual and specific needs of our customers is always forefront on our minds. Our 54,000 square foot building offers our clients the ability to store and pickup their wood items. Our staff will help safely load and pack them into your vehicle or trailer. We also offer a delivery service that is second to none. Contact us for a quote.